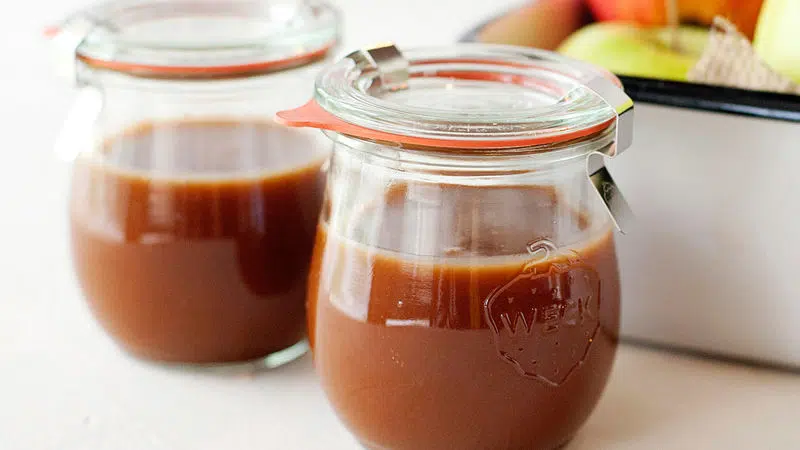 Early season apples are starting to become available at your favorite store or farmers market.  Here is a yummy dip for just about any apple variety that you enjoy.
Ingredients
2 tablespoons light corn syrup
3/4 teaspoon coarse sea salt
Steps
1

In 2-quart saucepan, stir together sugar, corn syrup and water. Heat over medium-high heat; DO NOT STIR. Cook about 10 minutes or until sugar turns a dark amber color.

2

Add remaining ingredients; beat with whisk until smooth. Pour into heatproof container. Serve with sliced apples for dipping.