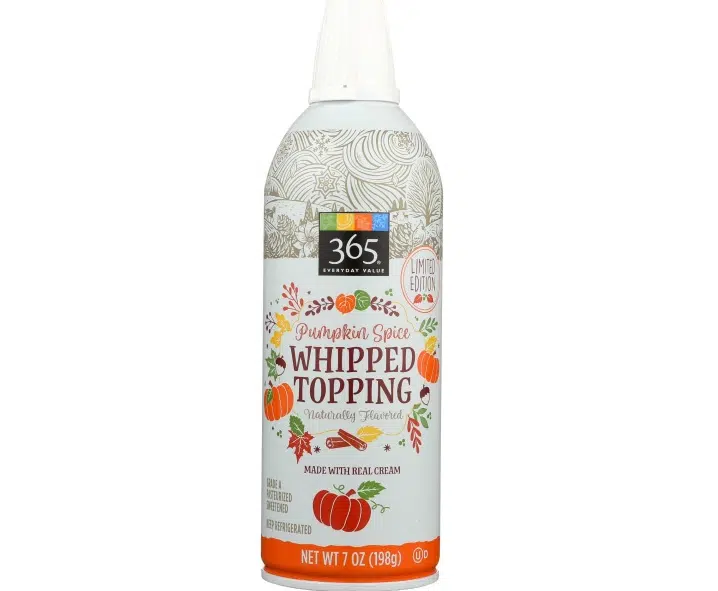 Whole Foods confirmed they will be releasing pumpkin spice whipped cream in October.
Why?
Because pumpkin spice. Because Autumn. Because people will buy it. Not this guy however. Not a huge fan of the pumpkin spice frenzy.
On another note, and likely a more widely accepted new item, Kraft Heinz has partnered with The Hershey Company to release a new line of whipped toppings in both Hershey's Milk Chocolate flavor and Reese's Peanut Butter Cup.
The 7-ounce cans are made with 100 percent real cream and no high-fructose corn syrup, oil ingredients, artificial sweeteners or flavors, which means you don't have to feel guilty when you put it on basically everything. Keep it off of your steak at leak, OK?
-GM