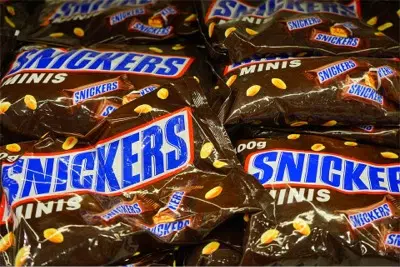 Snickers swaps out crunchy peanuts in favor of creamy nut butters for the launch of three new Creamy Snickers Bars in January 2019.
Creamy Snickers Bars will initially be available in three varieties featuring a layer of freshly ground, creamy nut butters, including Peanut Butter, Almond Butter, and Maple Almond Butter.
You'll be able to find the new Creamy Snickers in a variety of size options at retailers nationwide beginning January 2019.