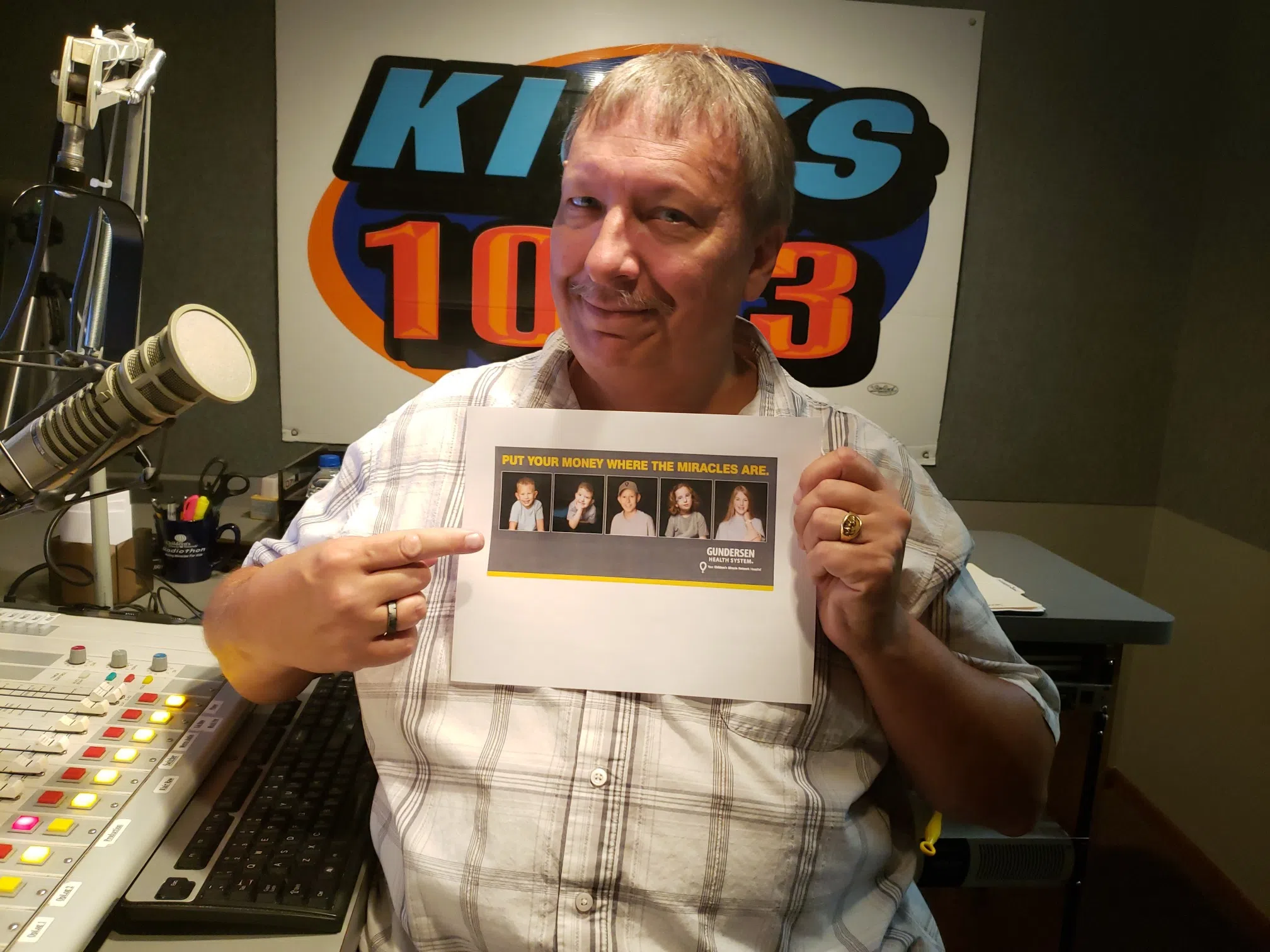 There is a time at Gundersen very early in the morning when I arrive to get everything ready for each day's broadcast of the Children's Miracle Network Hospitals Radiothon that it's peaceful and quiet. You wouldn't necessarily think it would be since the clinic, which is where we broadcast from, is usually one of the busiest places around during the day. But at 5 in the morning, I'm often one of the only people around. The lobby lights are on a low setting, the elevators aren't dinging away, it's pretty serene. And that's when I get really excited about all we're trying to accomplish with the Radiothon. Before long, the rest of our broadcast team will arrive, the great people from CMN Hospitals and Gundersen  get ready to go, and our first batch of folks take their places at the phone bank. That's when you can really feel the energy ramping up for the day. When it's quiet, I get to thinking about the families that will be there that day to tell their stories and  about the kids and their incredible outlooks despite having some serious challenges.
Mostly I think about the great people like you who will be calling in to be a part of this awesome event. What can we do or say throughout the day that will motivate someone to give? Will we accomplish our goals? Will we make a difference? And that's what the Radiothon is really all about: making a difference in the lives of kids and their families. So I'll be thinking about you during that quiet time in the morning, and I sure hope to hear from you.
Don't forget that the Children's Miracle Network Hospitals Radiothon is this Thursday through Saturday live from the Clinic lobby at Gundersen Health System. The number to call is pretty easy to remember: 608-784-KIDS. Get more info here.