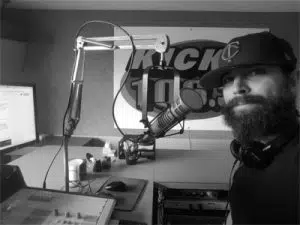 Hey it's Gary Michaels, your afternoon drive guy on Kicks! I'm a MN native, and I grew up near St.Cloud, MN which is in fact where I got my start on this wild radio ride! I spent about ten years doing radio there after I graduated college and had an awesome time, but I had to get away at some point! I then moved to Colorado to continue my broadcasting career in Colorado Springs. I even spent some time in Houston, Texas, not MN lol. I really enjoy my career and I hope you enjoy my show everyday!
Being outdoors on my bikes, skis, or hiking the trail is a big part of my life so I'm happy that my career has taken me here, to a beautiful part of Wisconsin.
I look forward to meeting you and hanging out at our events this year, who knows, maybe I'll see you out on the trail too!