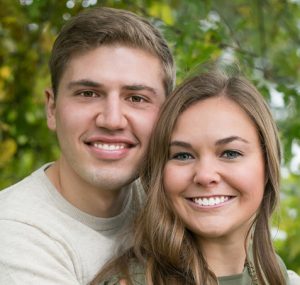 Reid's connection to the Coulee Region started at an early age – he was born in La Crosse and spent his early childhood in Tomah. As for radio, you might say he was born into that, too — His Mom & Dad started sister station Mix 96 from scratch in 1991.
Chelsey Lynn attended UW-L and really enjoys the river, bluffs (This truly is God's Country) and nightlife.
We just got married July 2019, and just had our first child, a baby boy, in mid-December!  We love watching sports and also enjoy tossing around a football, boating, campfires, concerts and traveling.
Besides being on the air with music, Reid also calls games for some local sports teams.
We'll talk to you in the morning!